Watch Al Azif warm up the crowd for David Guetta + Spotify playlist.
10/28/2009
///
Whats up yall! Here is a clip of me warming up the crowd for David Guetta this past weekend in Malmö. As you can see in the clip, we had a blast and we tore it down!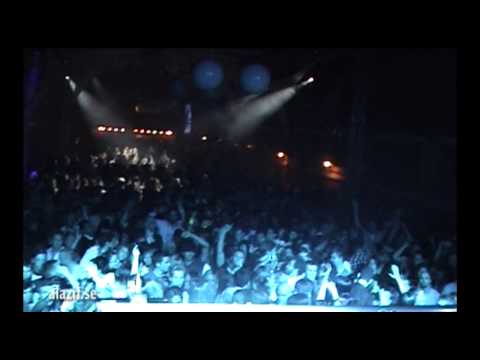 Since my music is not on spotify yet, i thought id hit you with a playlist to help you get the preparty started, lets go!
SPOTIFYPARTY WITH AL AZIF! (www.alazif.se)
Be safe! / Al
Al Azif supporting David Guetta.
10/13/2009
///
David Guetta is one of the hottest DJ/producers in the world today. After being launched into superstardom by such hits as "Love is gone" and "Love don't let me go", David is touring extensively and is topping charts with his new album "One love", whose lead single "Sexy bitch" featuring Akon is one of the biggest hits on dance floors today. David Guetta IS contemporary pop- and dance music, and the 23:rd of October he's coming to Slagthuset in Malmö for one of his famous DJ-shows.
Al Azif has been chosen as the only Swedish DJ to warm up for Mr. Guetta. He's been crushing swedish dance floors since 2008, extensively touring both in sweden and abroad, and his remixes of Adam Tenstas "My Cool", "Dopeboy" and Crossfires "Lady" have received much Dj support and have accumulated over two million Youtube-views altogether. He has accomplished all this without the support from mainstream media, record companies or booking agencies. Al Azif personifies pure dance floor energy, and all that come to Slagthuset the 23:th will experience the force of Al Azif first hand.
For info about tickets, please visit http://www.ticnet.se/
What up!
10/13/2009
///
Welcome to the new site! Its not the final version, but we could'nt wait any longer, we had to go online. Hope yall like it!